How can I prevent links from breaking in Outlook?
In Outlook 2002, 2003 and 2007 "Remove Extra Line Breaks in Plain Text Messages" is checked by default. This causes hyperlinks to become truncated and not work properly once clicked on.
Disable the feature that removes extra line breaks
1. Open Outlook.
2. On the
Tools
menu, click
Options
3. On the
Preferences
tab, click the
E-mail Options
button.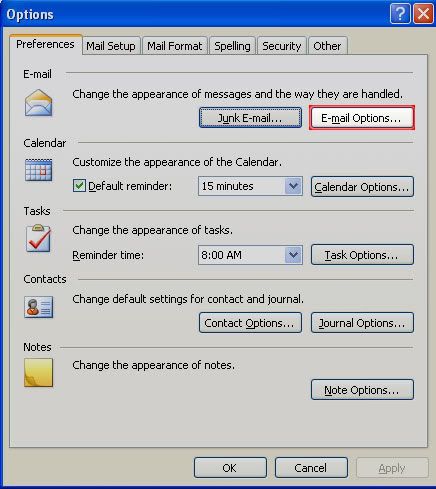 4. Click to clear the
Remove extra line breaks in plain text messages
check box.
5. Click
OK
two times.
Please re-try the email which was previously causing problems.
Please feel free to
contact us
for further explanation, clarification, or assistance.